A new topresult in South Africa
Our good friend Gerhard Van Aswegen from Gauteng, South Africa has had fantastic success with our Gaston Van De Wouwer pigeons.
In several years these pigeons have bred a lot of winners for him and also at his friends getting pigeons from Gerhard.
His loft is called GJT Lofts.
Again our pigeons did good in South Africa – Gerhard bred a youngster for his friend Thys Steenkamp from a grandson of his Sablon hen 810 coupled to DAN-023-15-0280 directly from us – a daughter of BROER USAIN BOLT x HET KAASBOER JEF DUIVIN – one of our foundation hens!
This youngster 20-915 raced a 2. prize in PSWU combine from 425 km on a hot day with 1.100 mpm and northeast wind – ONLY beaten 5 seconds by a pigeon 120 km shorter – and in addition competing in a old bird race – that is a superb result!
We look forward to follow this pigeon in the future!
Congratulations Thys Steenkamp – congratulations Gerhard Van Aswegen!!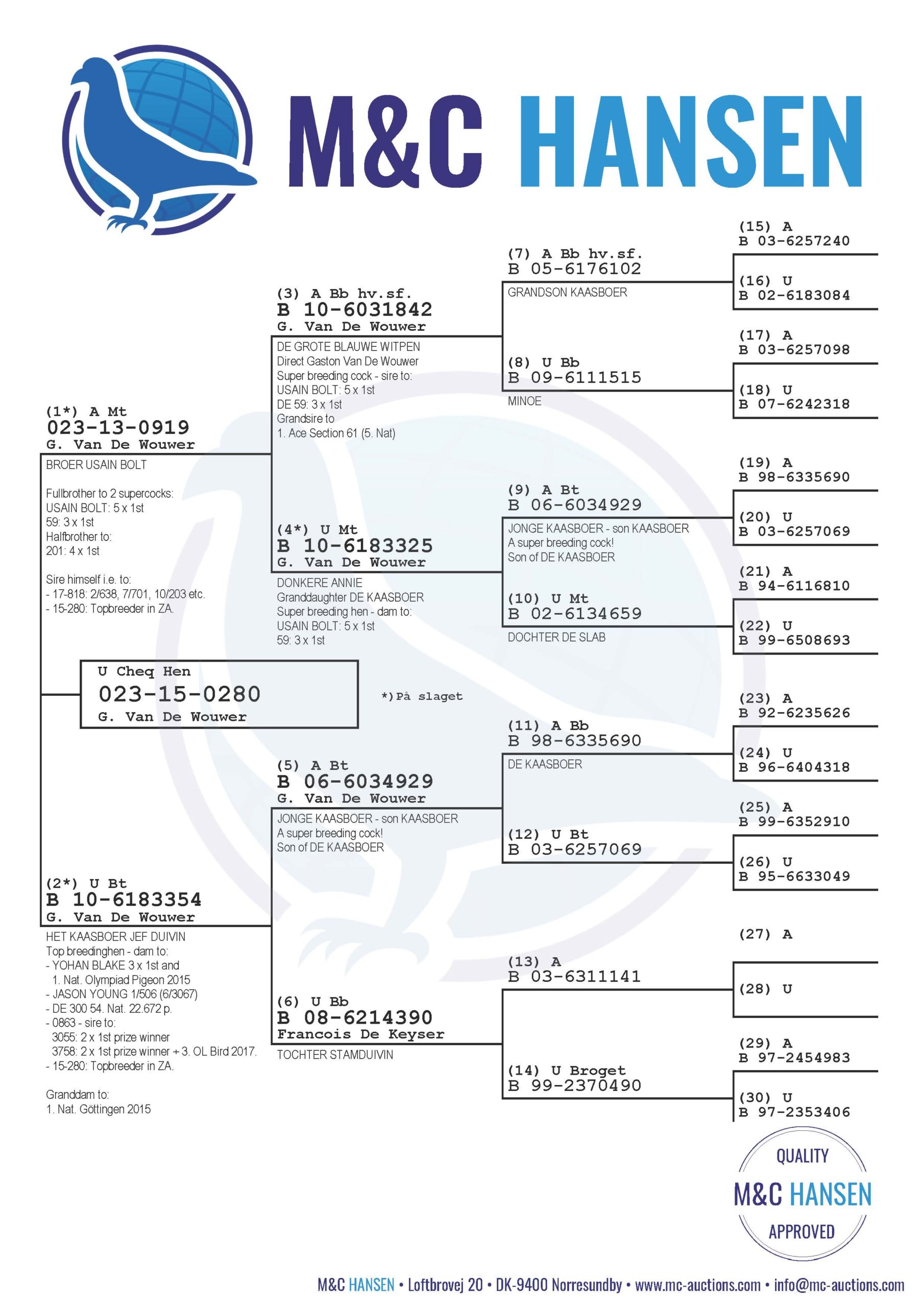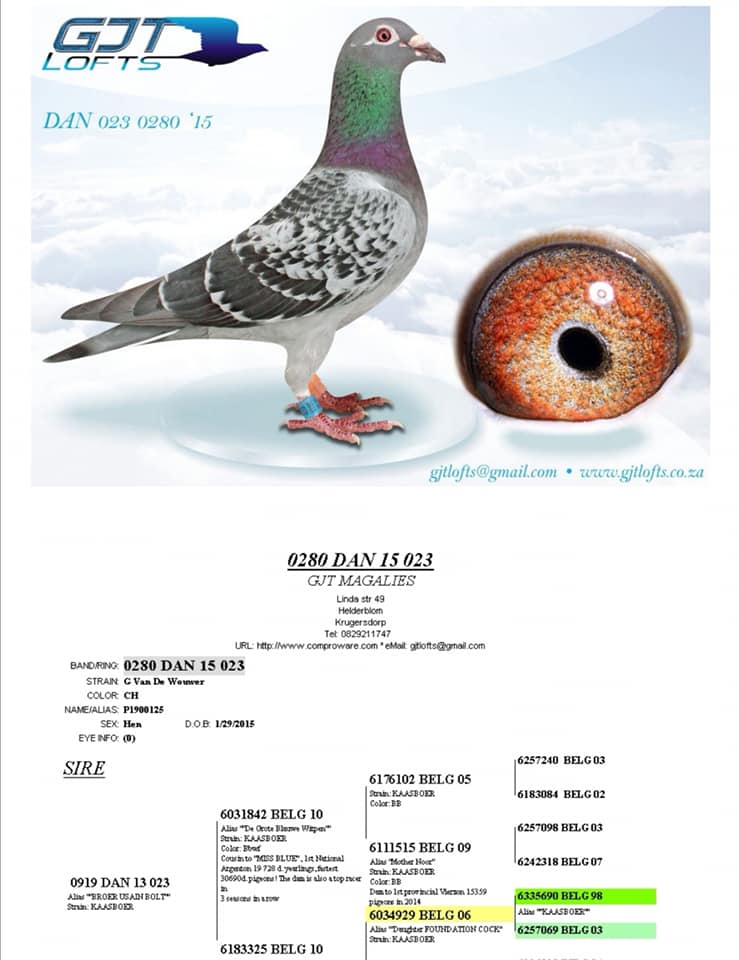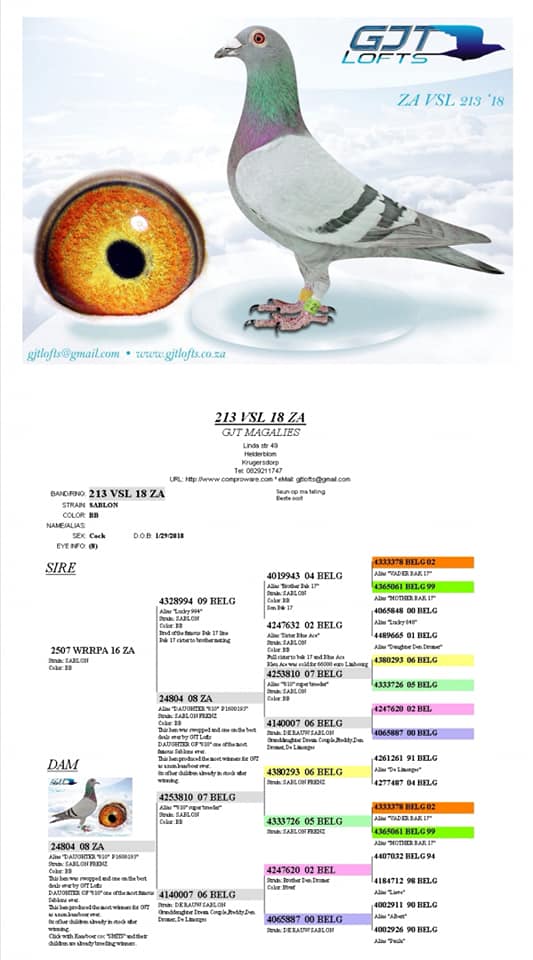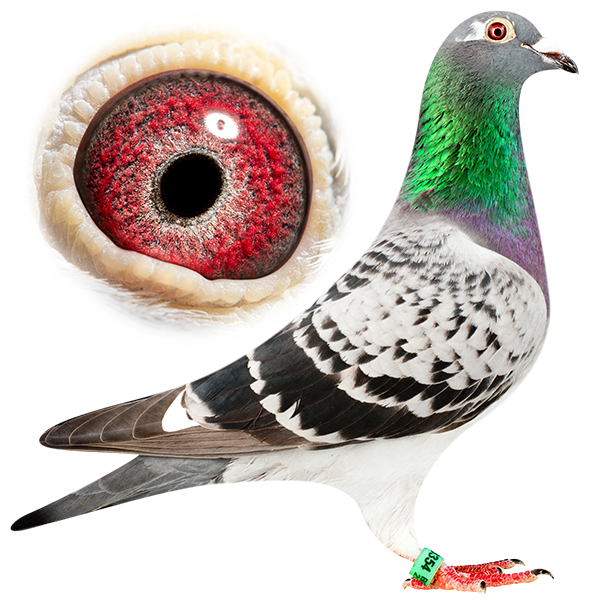 Copyright © 2016 M&C Hansen | Design & realization Pigeon Global