We got excited about the news from Germany!
SG Lisa Rosenbusch, Franziska Stieneker, Tim Brück won a superb victory from Rottendorf 311 km in July 2017.
1st against 6.663 pigeons was DV 01654-16-808 MR KENYA – and the father is FINN – a fullbrother to our OLYMPIC YOHAN BLAKE.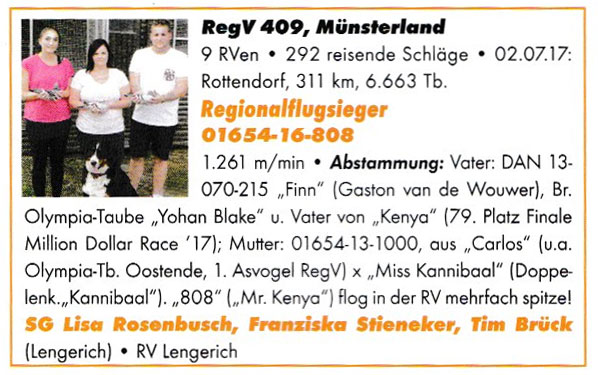 And in addition FINN is also sire to KENYA that was 79th in the final of SAMDPR 2017.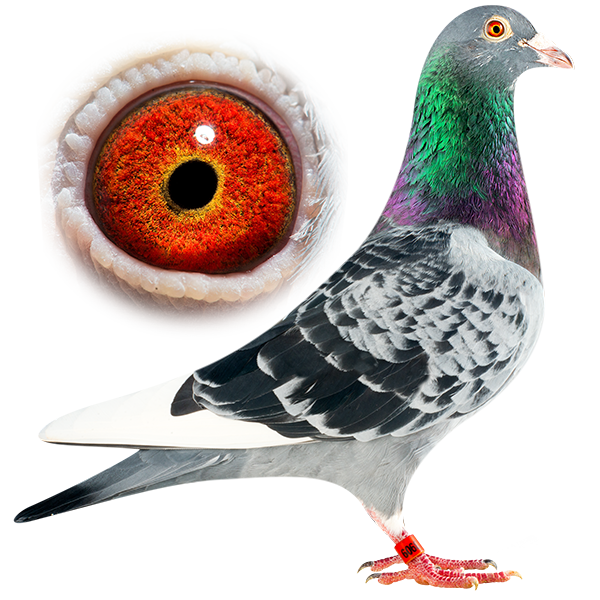 We congratulate our friends from Lengerich, Germany!