A super-race from Karin & John (075 Morso) from Logumkloster 195 km
– winning 1st, 2nd, 3rd, 4th, 5th, 6th, 14th, 15th, 19th etc. against 491 birds in their section!
The 2 first pigeons were 2 fullbrothers – bred by Christian Mikkelsen – both parents bought from M&C Breeding, from our Gaston Van De Wouwers!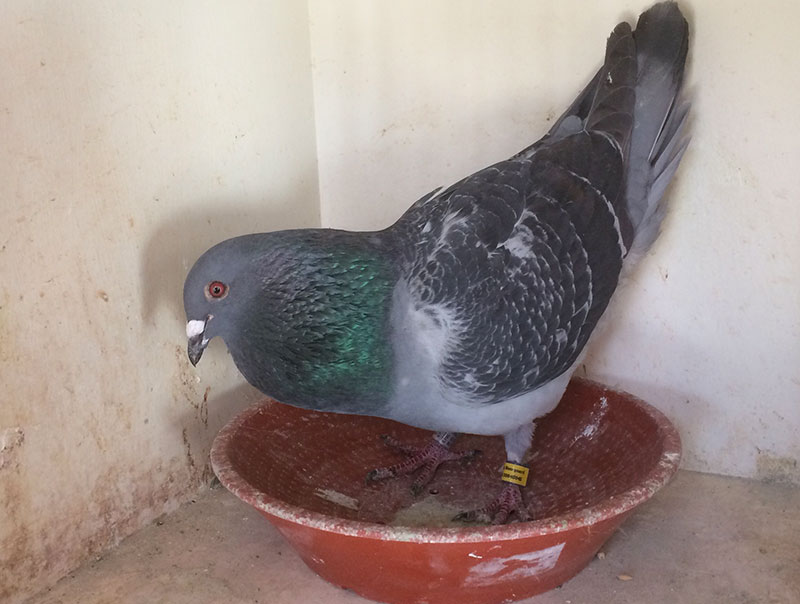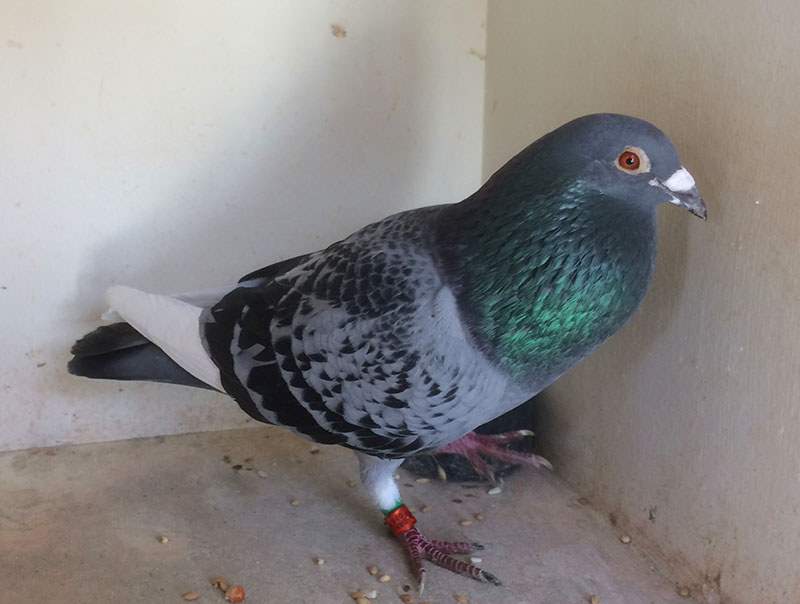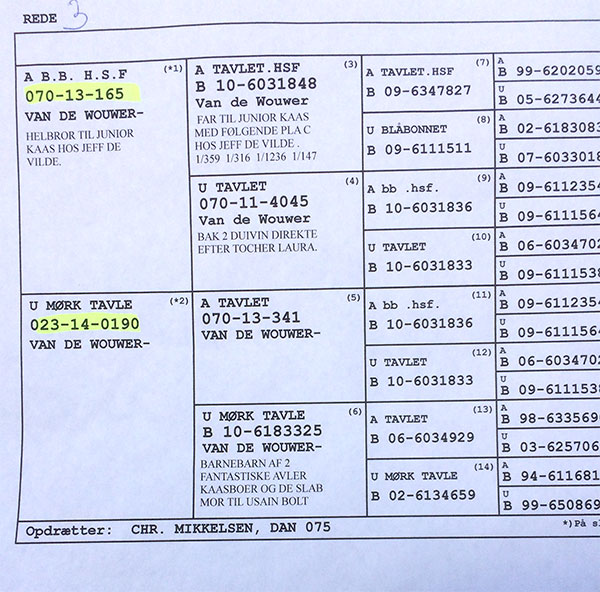 The sire 070-13-0165 is a fullbrother to JUNIOR KAAS with 14 x 1st prizes and 5th National Acepigeon KBDB 2015
The dam 023-14-0190 is a halfsister to USAIN BOLT 5 x 1st and DE 59 3 x 1st.
So the absolute best lines from our breeding loft!
Congratulations Karin & John 😉