1st prize against 916 birds
Last weekend gave us another fantastic feedback 😉
Our club-friends L&M Sørensen won 1st prize against 916 birds from Vamdrup – with a bird bred by us.
This time it is a crossing from a cock of our Gaston Van De Wouwer lines and a hen from Jules Lens.
The sire BROER JUNIOR KAAS is a fullbrother of JUNIOR KAAS 14 x 1st prizes and 5. Nat. Acepigeon KBDB 2015.
The dam was MYRTILLE from the best lines from Jules Lens!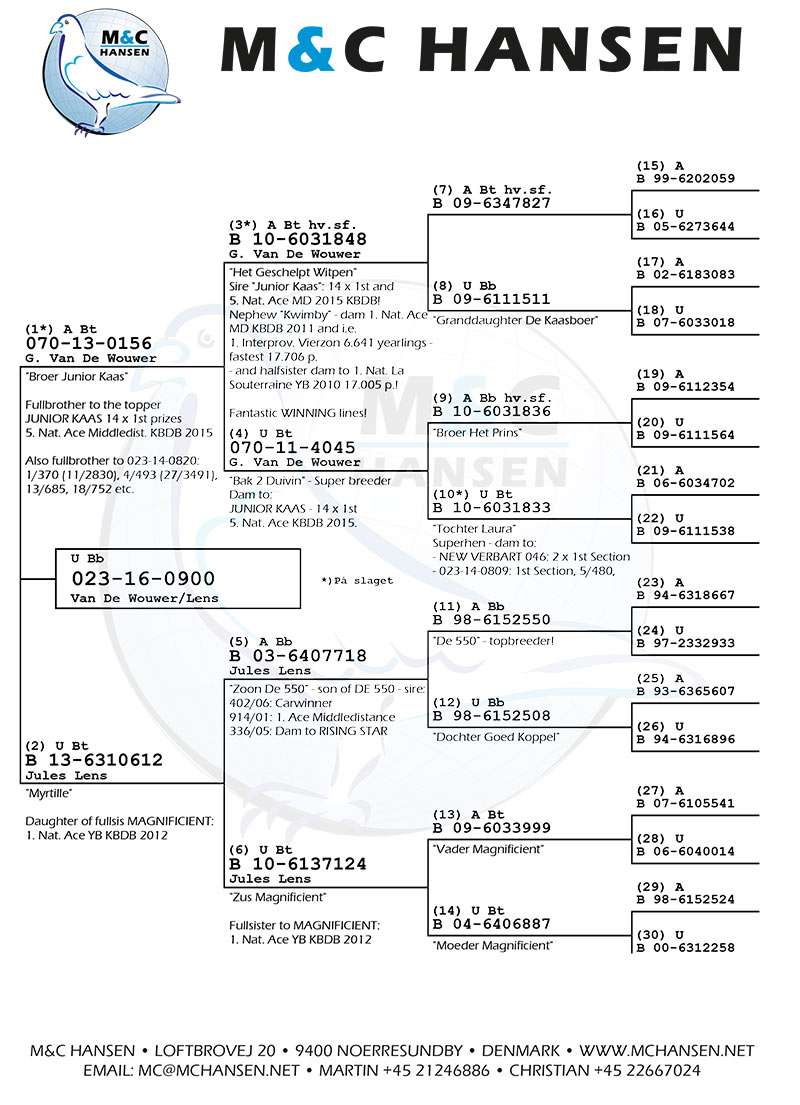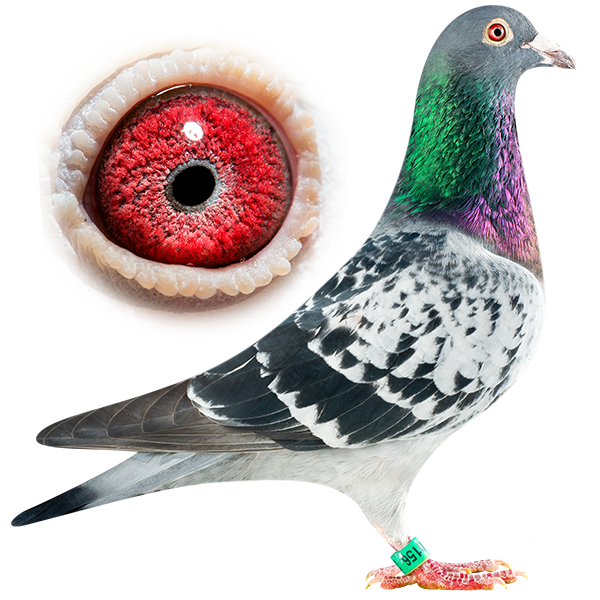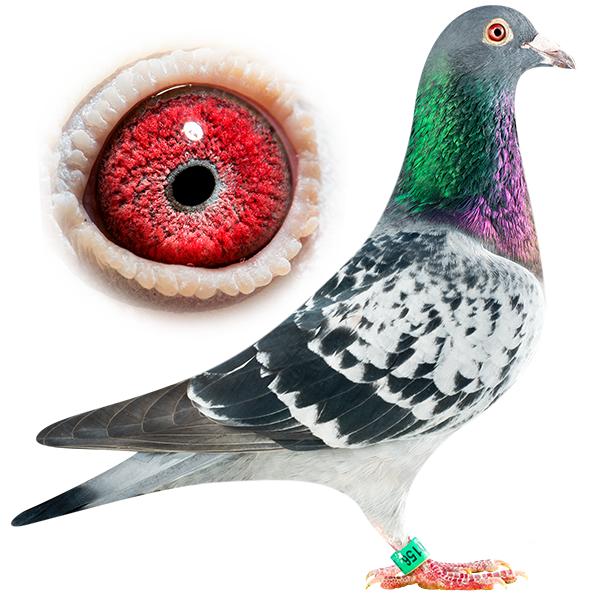 Copyright © 2016 M&C Hansen | Design & realization Pigeon Global