1st Nat. Acepigeon Hens 2016
Our good friend Christian Mikkelsen has supported our breeding loft and believed in our pigeons from the very beginning.
He has purchased several toppigeons from our loft – and in 2013 he bred a special hen from 2 pigeons bred by us.
The sire is a fullbrother to JUNIOR KAAS with 14 x 1st prizes and 5. Nat. Acepigeon Middledistance KBDB Belgium 2015.
The dam is also direct from our Gaston Van De Wouwers
The special hen is 075-13-3543 – a total widower-hen. In 2016 she was raced by Gerda & Karl – Gerda is the mother of Christian – and she became the hen with the lowest coefficient DDB in Denmark 2016!
We are so proud of this result – and send our congratulations to Gerda & Karl – and of course Christian 😉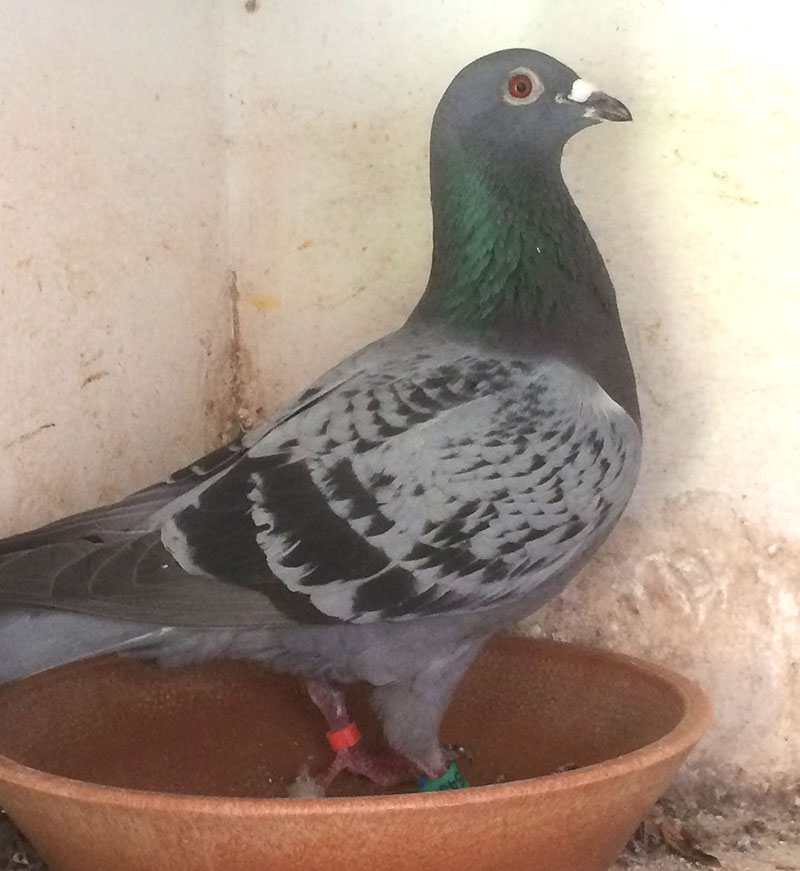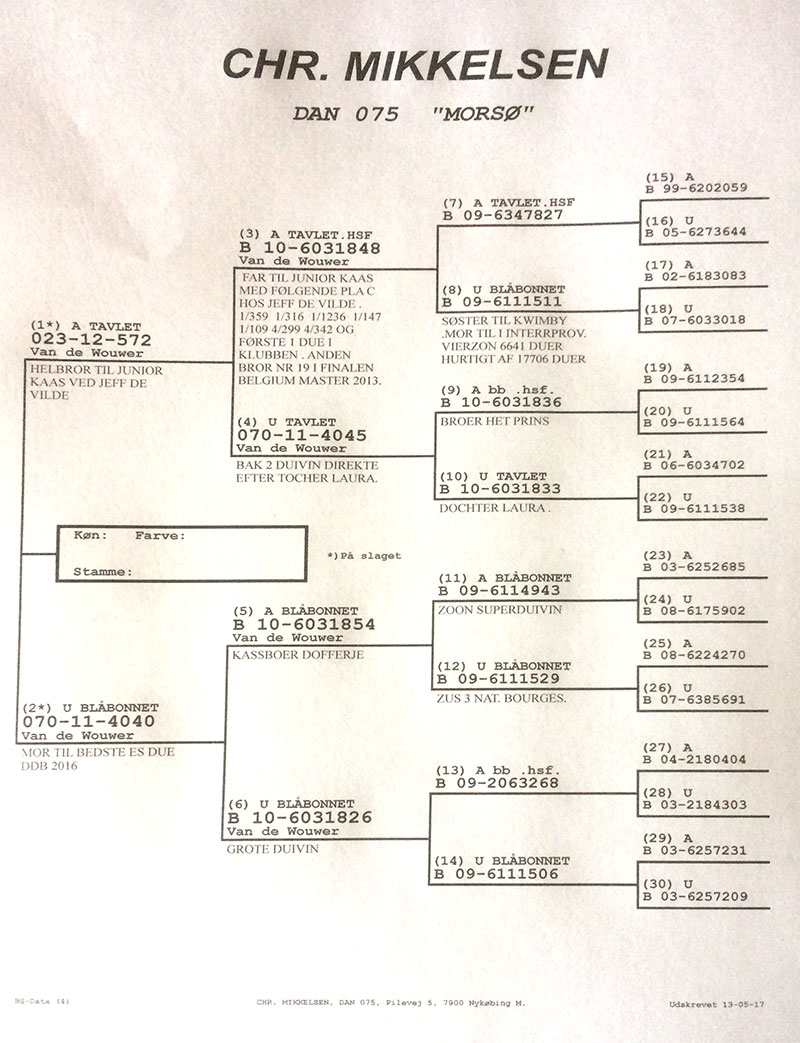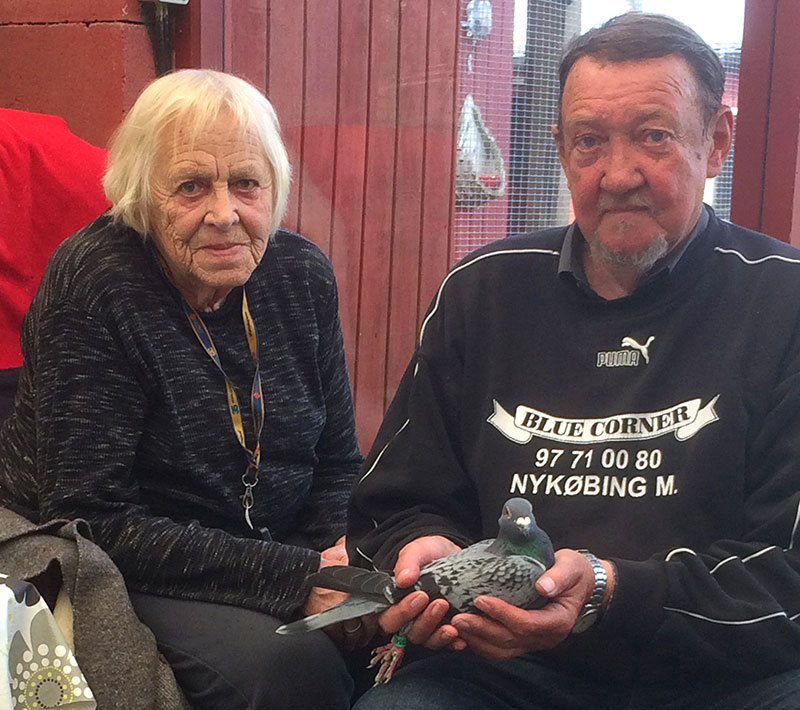 Copyright © 2016 M&C Hansen | Design & realization Pigeon Global